How Things Went at MLS 2018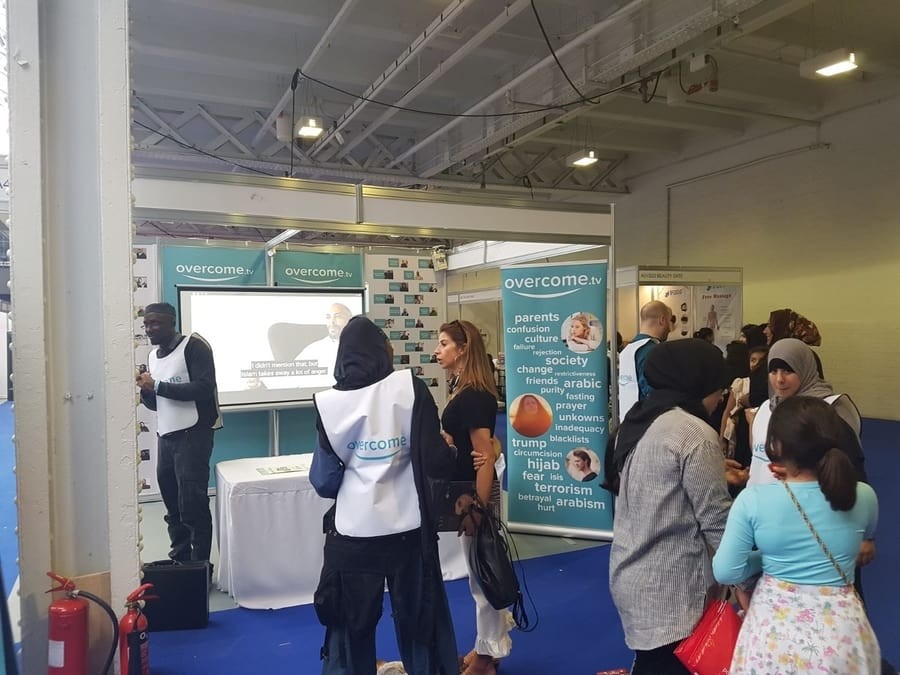 By the Numbers
Following on from
last year's success
, we exhibited at the London Muslim Lifestyle Show at Kensington Olympia last weekend. Alhamdulillah, it was our most successful fundraising event so far and, with Allah's help, we set new records for both the number of new donors and an average monthly donation amount.
Altogether, we engaged 69 new monthly patrons who increased our recurring monthly donations by £610. This works out to £7,320 annually and £36,600 over the next five years.
We also managed to collect about £400 in one-time donations, which was used to help cover the cost of the event.
Process Improvements
At this show, we experienced a surge in the number of borderline converts that stopped by to talk. But whilst it's always a pleasure meeting people who are interested in Islam, we realised that it could be quite distracting. After all, we had spent a lot of money to be there and that expenditure only made sense by staying focused on fundraising. So we updated our processes to remind ourselves not to get distracted and to add seekers to our mailing list instead.
A few months ago, we mentioned a three-sided stall set up that was used successfully at the
Muslim Lifestyle Expo
. Well, April's event cemented this approach and we now see it as a prerequisite for future events.
We also came up with a way to reduce the number of hours needed for training before the event. Our plan is to redesign the training program from the ground up so that *all* of the learning is done through scripted roleplay. Not only will this require less time, but it will be more fun, more active and easier to learn through for first-time volunteers.
But the single most important update to our process was that we now require everyone to frequently pray the prayer of need. Team members need to star their day with it and then turn to it whenever they see donations slow done. The impact of this one practice, of asking Allah our Sustainer, to not only bring the right people to us but also to open their hearts to the Overcome message and purpose, cannot be overstated and we saw the results with our own eyes.
Acknowledgements
A special thanks to all of the team members for this event. One volunteer flew all the way from Jordan at his own expense. Another came from Birmingham, more than two hours away. May Allah bless them both.
Antoine, Khadija, Saif, Kulthuum, Salman, Imran, Mohammad, Adam, Ahmed, and Sohail – thank you for all of your help! We couldn't have done it without you! All of our team members made a lot of sacrifices to help us make this event happen and in addition to our gratitude, you have a share in all of the good Overcome has done and will continue to do, insha-Allah.
And, of course, a special recognition to the donors who made this exhibition possible. Each one funded a quarter of the event and, in doing so, amplified their £600 donation into an £18,000 donation!
Get Involved
If you like the idea of multiplying the value of your donations, then donate to future fundraising events. Just
get in touch
and we'll tell you when the next event is.
And if you'd like to help our at a future event, just
let us know.