How things went at MLS London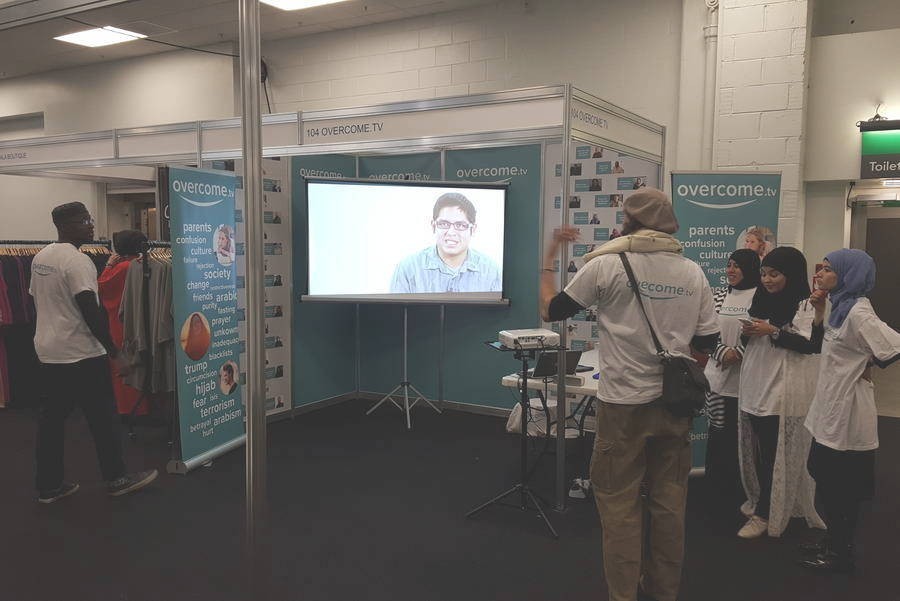 Last month,
we exhibited at RIS Malaysia
. It was our first-ever exhibition and our monthly recurring donations went up by $850. Of course, the results delighted us. But was it a fluke or could face-to-face fundraising be a viable source of crowdfunding for us?
To find out, we participated in last week's London Muslim Lifestyle Show.
We had a branded stall and used a projector to showcase our videos in the background, whilst our team engaged visitors as they passed by
.
Alhamdulillah, our monthly recurring donations went up by £430 and we received £660 in 1-time donations
. But, having spent £4,000 to be there, was it a success?
Although it's painful to see our (near zero) cash balance drop by £4,000, we have to take a long-term approach. And when you consider an average of 5 years in donor retention, we actually raised a potential total of £26,500.

We did find the London crowd to be much tougher than Malaysia.
Probably
because London, as a market, is over-saturated with everything. So, at first, overcome.tv looks like '
just
another NGO'.
But Allah helped us overcome this challenge by tweaking our script to focus more on the 'selfish' rewards of helping people embrace Islam
.
After all, when you help people embrace Islam, you get the reward of every good deed that they and their descendants do
. And that reward is tough to beat!
We also further developed our Exhibition Volunteering Framework. This will make it easier for us to train and organise volunteers in the future. And we made lots of great contacts who want to help us in different ways moving forward.
And whilst we should have flown back to Jordan on Wednesday, we're still in London. It turned out that there is a
Losing My Religion
conference this weekend at ExCeL London.
And, considering we'd already paid for flights and we had a trained-up team that was enthusiastic about volunteering again, we prayed istikharah and decided to stay on and exhibit there too
.
Face-to-face fundraising at Muslim events seems to be the best way of attracting long term crowdfunding
. We succeeded at RIS in Malaysia, at MLS in London and we hope that this Sunday will prove that the model works.

Assuming that it does, we'll aim to exhibit at any affordable event that attracts lots of Muslims.
Future events will also be cheaper for us because we now have our own projector, projector screen, stall panels and other items that (insha-Allah) we won't have to buy again
.
And, in the UK at least, we also have a team of trained-up volunteers who are enthusiastic about volunteering again
. So please
contact us
if you know of any affordable Muslim events we could exhibit in.

We're
eternally
grateful to
all of
the volunteers who donated their Easter weekend to us. Saif, Salma, Kulthoom, Khadija, Lamia, Kamrul, Usman and Umar.... you guys were amazing! You didn't think you could do it, but you did! And, insha-Allah, you'll have a share in all that we do.

p.s.
We've updated
the bottom of our volunteering page
to include testimonials from our volunteers
. So, if you're thinking about volunteering, then you'll enjoy reading what they had to say.